Charlet S.A.M. offers two brands of men's shoes,
whose
manufacture
is carried out with
passion
and
know-how

#1 of height increasing shoes for men since 1972
For 3 generations, Mario BERTULLI shoes have been based on a unique and powerful concept: Shoes that make you taller in an instant..
Of high quality and offering unbeatable comfort, a reinforced inner sole respecting the arch of the foot is hidden at the heel of the shoe, thus allowing you to gain height in just some seconds without your surrounding suspecting anything unusual.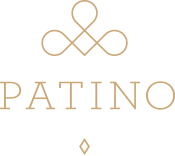 The Haute-Couture men's footwear at half price,
patinated and polished by hand.
Born in the very heart of the Principality of Monaco, renowned world capital of luxury and elegance, PATINO is the benchmark for luxury shoes, but 50% cheaper than other luxury shoemakers.
Full grain calf leather of French origin, Goodyear-welted, hand-made patinas and a green leather sole: more than enough reasons to seduce lovers of exquisite high-end shoes.